Jane Haas is a central Florida based contemporary portrait photographer, specializing in branding, actor's headshots, corporate and fashion photography. What follows is a handy guide for those who are investing in professional headshots, with a step by step on what to expect, addressing common issues seen in the studio every day.
Wardrobe:
The studio does not keep wardrobe in house. Plan to bring lots of clothes, especially outfits that you love and feel good wearing. If you are uncomfortable, it will show on your face, so take some time choosing items that you look and feel great wearing.
Solid colors are best, dark or light tones are both good. Shirts with jackets always work. Bring a few options. If you have specific colors that you know look good on you, bring items in those colors.
A headshot is all about showing you, and bright colors take attention away from your face. I never recommend wearing bright colors, in that they tend to reflect on your skin. For example, a bright red shirt will make your skin look red. Let's cast you in the best possible light!
Guys: a white shirt and a jacket is a classic look, so bring it! However, I do have a lot of ties so if you don't have a favorite, chances are that I have one that will suit you.
Ladies: shirts and jackets are great for you as well, and white tank tops also look good. Take a look at what the ladies are wearing in our headshot gallery to get an idea of wardrobe that works.
Hair: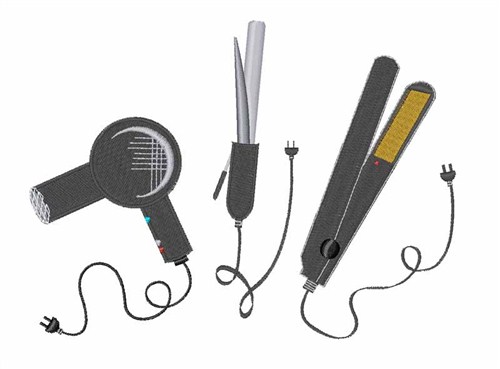 Have a 'good hair day'! Come to your session with your hair already done.
Hairstyle is very personal and as individual as you are, and you will get the best results from your headshots if your hair is styled the way you like it.
We will correct your hair during the shoot as required, but our makeup artist is not a hairdresser, so we would only be doing minor fixes, such as switching from the hair down to ponytails, or something akin to that.
Three's a crowd!
A professional headshot session is about you and making you look gorgeous! We will be creating images of you beyond what you thought could be possible, and I guarantee that you will look better than you ever have.
You and I will be a team for the day: I will be concentrating on directing you, finding your very best angles, while looking out for stray hair, gaps between your neck and the shirt collar, facial shine, etc., and your job will be to follow my direction.
Come prepared to focus on the work at hand, preferably with a minimum of extraneous people, as having your entourage with you does nothing but provide distraction. You should not be worried about how your kids are doing or if your spouse is enjoying him or herself. Distraction shows immediately in your expression and could interrupt the flow of the session, so please leave your worries at home and come prepared to focus on you and your fabulous headshots.
That said, it is fine if you would like to bring your spouse or a friend if you feel you'd like to share the experience, or feel that you need a second opinion on your images or clothing. Please discuss this with me prior to the shoot and we will go over the protocols: allow for about twenty to thirty minutes of one-on-one with me so we can take some time to get to know each other, and so you can get relaxed in front of the camera before anyone joins us.